Kuala Lumpur, April 2022 –As we develop in an ecosystem where collaboration is critical to delivering long-term solutions to our customers, this April, IPSB Technology is highlighting  Qumulo, Axle ai  and ABU DBS 2022 & Partners. We will be covering the sessions and workshops at the Digital Broadcasting Symposium of IPSB and partners and discuss the Qumulo partnership in collaboration with Hewlett Packard Enterprise (HPE). We are also sharing case studies and success stories from our partners. . Head over to IPSB's social media pages for updates.
QUMULO
Qumulo offers a portable software-defined file storage platform with data services that operates on-premises and in public clouds. The solution is designed for large-scale, high-throughput file workloads with built-in performance analytics and capacity management. Its primary market adoption has been in North America, where clients tend to be in the Media & Entertainment, Healthcare and Public sectors. Over the past 12 months, Qumulo continued international expansion to the APAC region with partnerships with IPSB Technology in collaboration with Hewlett Packard Enterprise (HPE); hired several new executives in support of growth initiatives; launched a native, managed Azure service; offered support for AWS Outposts and introduced an all-NVMe appliance based on HPE servers. Qumulo is best suited for commercial HPC, analytics and hybrid cloud storage. Qumulo is featured in Gartner's Magic Quadrant for Distributed File Systems and Object Storage as one of the leaders.
Read more on  FuseFX's journey to the hybrid cloud with Qumulo here.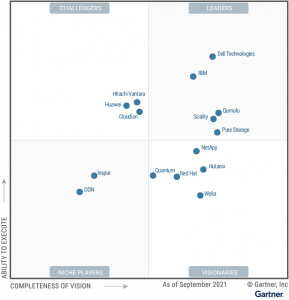 Read more on Magic Quadrant for Distributed File Systems and Object Storage with Qumulo here.
Partners and ABU
ABU Digital Broadcasting Symposium 2022  – 21-24 March
The ABU Digital Broadcasting Symposium 2022 has ended after four days of sessions and workshops that attracted more than 1,000 participants.
The symposium, held virtually on 21-24 March, looked at the latest technologies available to broadcasters, with a focus this year on online technologies and remote broadcast operations and management.
With the theme 'Evolving Media Workflows', it featured 12 sessions and five workshops with more than 65 speakers with IPSB and partners involved in 4 sessions and one workshop across 4 days.  The participants represented 345 organizations in 92 countries.
IPSB Technology was a Major Sponsor, along with its partners axle.ai, Arista and AWS.
Go to their website page for the latest news on the ABU DBS 2022  here.
Follow our Linkedin for Event Updates and Recap 
About Axle Ai
Broadcasters' increased use of video has been paralleled by a rapid move to the cloud. Axle ai has released Axledit, a groundbreaking browser-based video editor with built-in collaboration, search, and publishing capabilities. A session titled " Bridging The Gap " was held by Axle.ai and IPSB Technology to address broadcasters' difficulties with multiple  workflows and change management.
This workshop gave ABU members the privilege of experiencing Axledit first. Axle ai and IPSB's partnership allows for this technology to reach a wider customer base and made possible because of the software being cost effective and easily deployed.
Watch Recording of Workshop With Axle ai and IPSB Technology  here.
Read More on Axledit, A Revolutionary Browser-Based Video Editor here
For more information on IPSB Technology, visit our website here or follow us on instagram, Facebook and LinkedIn