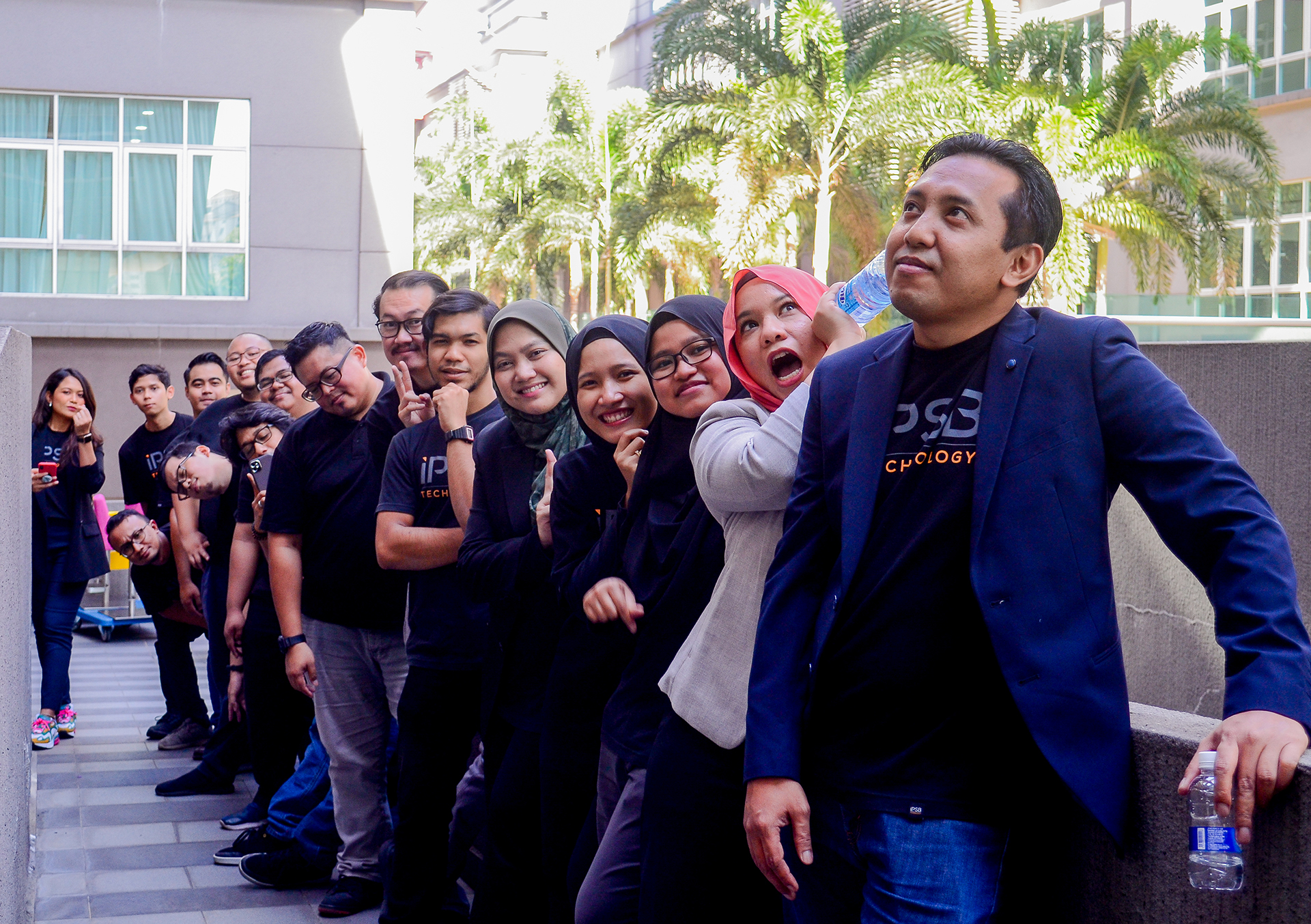 2021
2021 IPSB Townhall Q4 (Virtual)
July 2021 marks the first virtual Townhall held as in lockdown 2.0 
IPSB Annual Iftar held for teams and family members 
2020 
IPSB Technology Gala Dinner 2020 held at Roofino Skydining, Kuala Lumpur
IPSB Technology 2021 Kick Off @ Papan Events, Ficus Bistro 
September 2020 IPSB Q4 Townhall 
January 2020 Desa Pintar @ KPLB : Majlis Ramah Mesra Rakan Strategik bersama YAB Tun Mahathir
2019 
Dec 2019, GSC One Utama
IPSB Annual Family Day, trip to Tanjung Jara, Terengganu 
Our Annual Offsite meeting, this year held at Sofitel
Held at the Country Inn & Suites, Radisson located in Mumbai, India
IPSB Technology Raya Open House – held at the Sime Darby Convention Centre in Bukit Kiara commemorating our joint Raya Open House and our XScalar Launch Event
27 May – 1 June 2019, Taiwan
2019 LinkedIn Buka Puasa
LinkedIn Malaysia Buka Puasa at The Stripes Hotel
Iftar held @Cafe Abnomal
Integriti Padu – IPSB Technology
After 10 years of being in the industry.
Say hello to IPSB Technology (our new brand name for Integriti Padu Sdn Bhd)
Familiar faces . New addition. Better experience . Still an industry expert in Digital Media & Big Data
IPSB with supporting partners XSCALAR, Dalet, AWS, Arista, Glue MPS, Brightcove, Futuri and ROKU participated in the annual ABU Digital Broadcasting Symposium, Royale Chulan KL. The team camped out to set up while celebrating Nazrun's birthday. Over three (3) days, IPSB shared knowledge, did demos and attracted a great crowd during the symposium. As this was the first time we hosted our own booth, IPSB would like to express our gratitude to the partners who supported us and customers who visited us.
Held at MATRADE Exhibition and Convention Centre on 25th June,2019
Our annual AWS CNY Dinner at Toh Yuen, Hilton PJ
A Decade of IPSB
Royale Chulan Cherating for Integriti Padu's 10th year anniversary and Family Day 
7 – 8 Nov 2018, CREaTE Melaka – Mardhiah as speaker
Annually, Management team will meet up offsite to plan for next year's goals and strategy.
Integriti Padu Celebrates 10th Year anniversary and Raya Open House @ Sime Darby Convention Center 
Integriti Padu 10th Anniversary and Buka Puasa with family at Chiang Mai Restaurant, Sg Buloh. We started in 2008, a decade later, we reach 10 years and this is all thanks to the support of our family.
Dinner with Netapp at Saujana and AWS at Toh Yuen. Thank you for having Integriti Padu team as part of the festivities.
Integriti Padu Family Day at Swiss Garden Beach Resort Damai Laut, Perak
Integriti Padu was honoured to be chosen as  the local partner for DELL EMC at ABU Digital Broadcasting Symposium 2017, Royale Chulan Kuala Lumpur
Integriti Padu Feasta Buka Puasa with Partners and Customers at Dolly Dim Sum