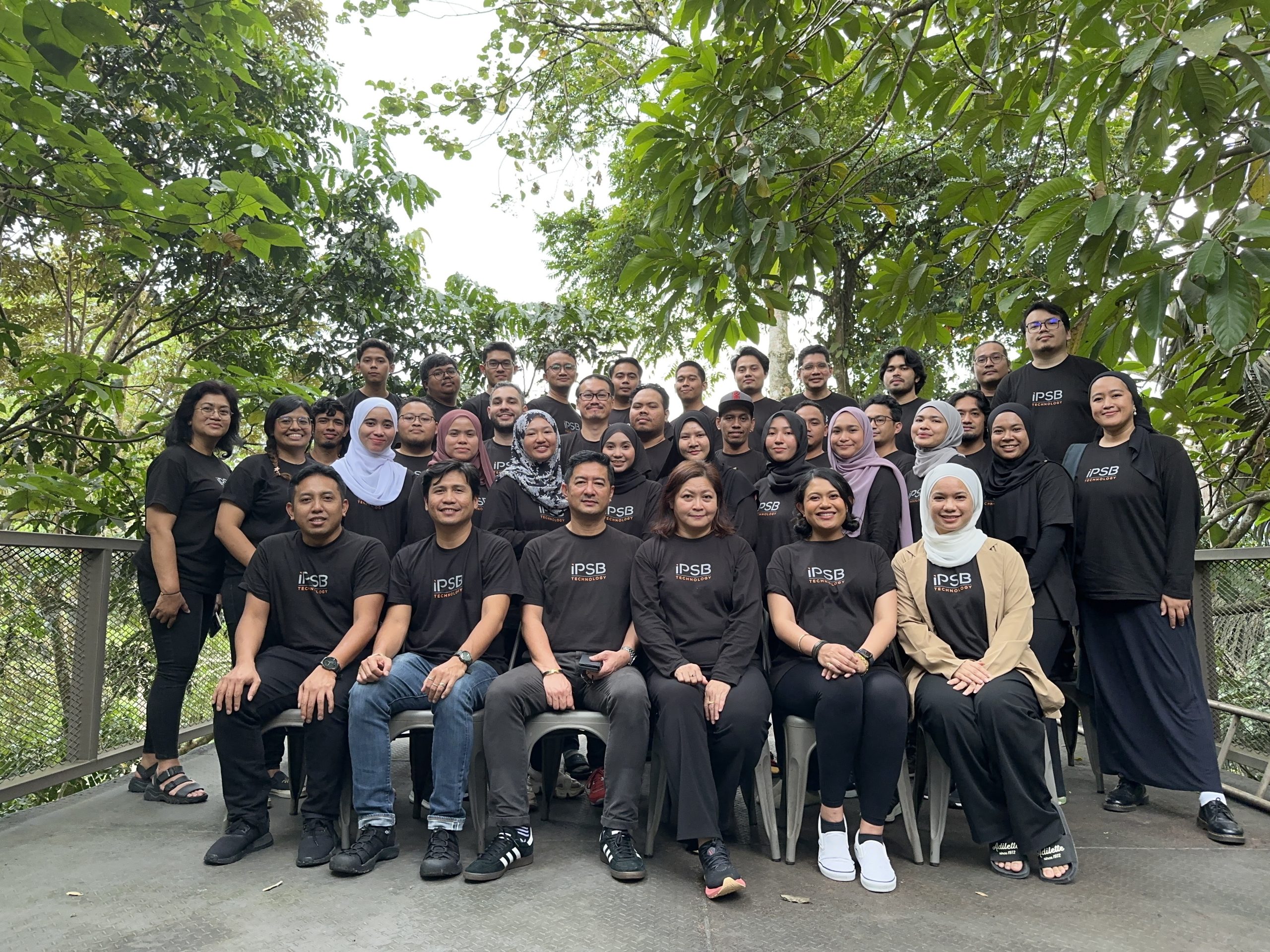 2022 
August 2022 Q3 Townhall
IPSB Technology Q3 Townhall held at IPSB Strand Garden Office.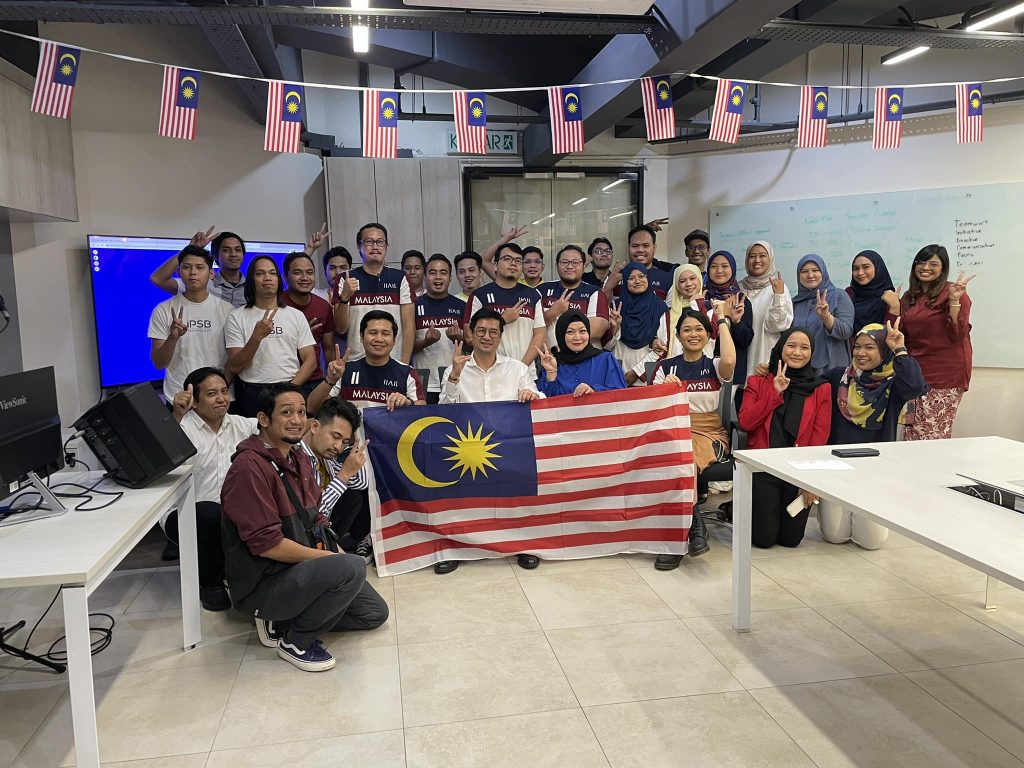 IPSB Technology team at Encorp Strand Garden Office, Kota Damansara
---
This year saw us hosting an open house event after a three(3) year hiatus. The event was attended by clients, business associates and partners, some of whom came from different parts of the world to be with us on that day.
---
IPSB Technology Q2 Townhall was held together with our yearly Ifftar gathering. The townhall was delayed due to the rainy weather that day and resulting jam, resulting in the quickest Townhall ever to be held. Nevertheless, presentations by our various head of departments were cleared and our Managing Director's speech was received by all present.  It was a joyful affair for all of IPSB Technology's employees as we get to enjoy the abundance of food and surprise announcement at the end of it all.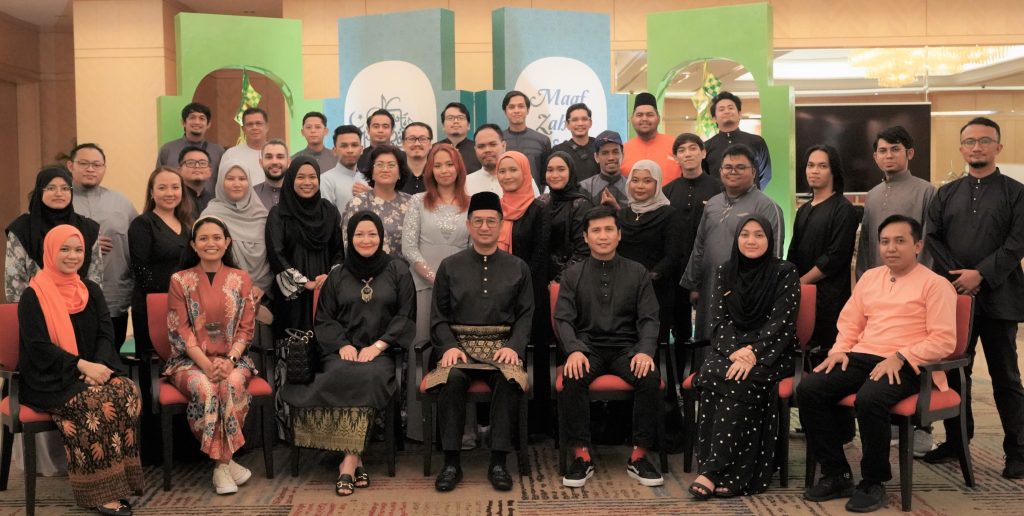 ---
February 2022 Q1 Townhall
IPSB Technology Q1 Townhall held at IPSB Strand Garden Office.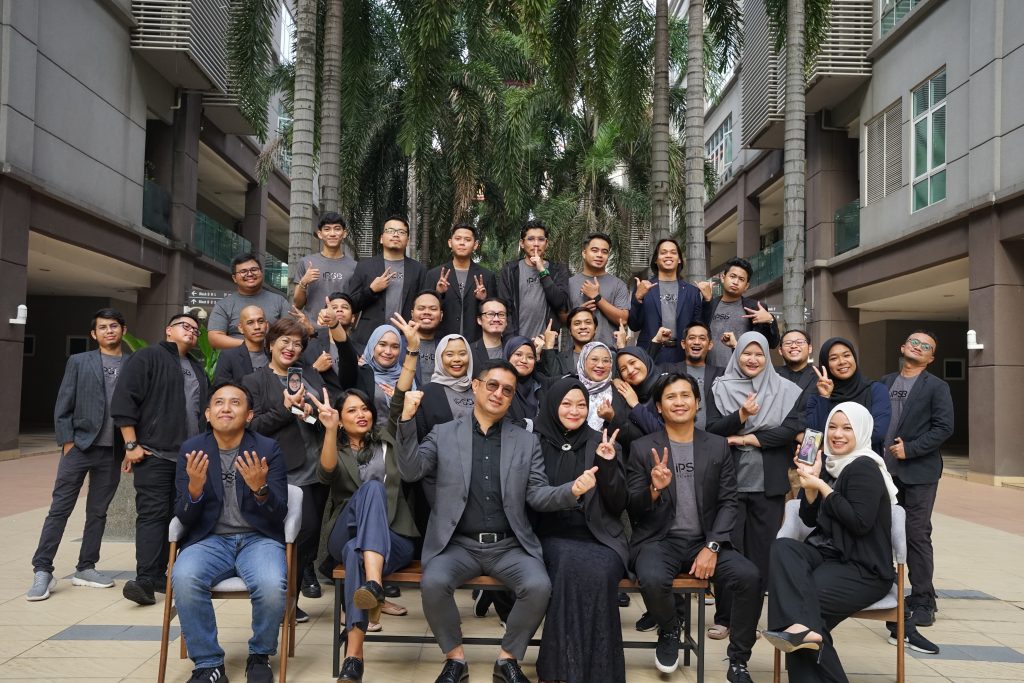 2021
November 2021 #ipsbteambuilding 2021
Port Dickson, 15- 20 November 2021
IPSB's commitment in putting our people first is the bind that holds all our Core Values together. The greatest achievement realized this year is in seeing bonds forged during our Annual Team Building, held as a week long affair this year that culminated in a weekend getaway to Thistle, Port Dickson.
IPSB Team Building 2021 week-long journey was filled with clues, puzzles, actions and games that helped bring Team members, old and new, together. It gifted each of us memories of trials and tribulations, of overcoming challenges and of laughter enjoyed together. When we put our hearts and minds together, anything and everything is possible !!
---
In October, the Government restrictions due to the pandemic was considerably lessened. Which meant Malaysians are allowed outdoor activities and gatherings. We have decided to take the campaign outdoors with "Hiking at Bukit Denai Putri 3" being our first tryout family activity of the month.
---
IPSB conducted our Q5 hybrid town hall with team members joining in from the office, at home and various work locations around Malaysia. It was a good session of sharing and finally being able to see each other face to face. Welcoming three (3) new team members Amir, Hafidz and Nazmi. Alia hosted a round of Kahoot game session with Nazrun coming out as the winner. Better luck to everyone else next time!
---
All employees under the IP Group reached 100% full vaccination by October 2021. In our effort to continue serving customers for their Digital Transformation journey, it is important to fight for herd immunity and keep our families safe. Our aim is to ensure the employees are well protected hence a safety kit was also distributed with face masks, sanitizers, face shield and hygiene essentials.  IPSB requires a biweekly RTK test to ensure that the team remains safe which is our priority.
---
#ipsbhealthiswealth campaign was launched virtually that involves teams in IPSB. We introduced the campaign to help teams overcome "Lockdown Fatigue" by organizing virtual workouts and hangouts, family activities, motivational group discussions and even a music club. We enlisted the help of locally renowned fitness coaches, social media influencers  and even our very own team members to chair these events.
---
July 2021 marks the first virtual Townhall held as in lockdown 2.0 which was themed "White and Orange".  We welcomed new temployes making team to a total of 25. Say hello to the new ladies; Izzati (PMO), Athirah (Inside Sales), Yatt ( Operations) and Suriati (Marketing Communications). We also expanded the Technical Team with Pi'e, Fareez and Yakkub.
---
IPSB Annual Iftar held for teams and family members 
2020 
IPSB Technology Gala Dinner 2020 held at Roofino Skydining, Kuala Lumpur
IPSB Technology 2021 Kick Off @ Papan Events, Ficus Bistro 
September 2020 IPSB Q4 Townhall 
January 2020 Desa Pintar @ KPLB : Majlis Ramah Mesra Rakan Strategik bersama YAB Tun Mahathir
2019 
Dec 2019, GSC One Utama
IPSB Annual Family Day, trip to Tanjung Jara, Terengganu 
Held at the Country Inn & Suites, Radisson located in Mumbai, India
IPSB Technology Raya Open House – held at the Sime Darby Convention Centre in Bukit Kiara commemorating our joint Raya Open House and our XScalar Launch Event
27 May – 1 June 2019, Taiwan
Iftar held @Cafe Abnomal
Integriti Padu – IPSB Technology
After 10 years of being in the industry.
Say hello to IPSB Technology (our new brand name for Integriti Padu Sdn Bhd)
Familiar faces . New addition. Better experience . Still an industry expert in Digital Media & Big Data
IPSB with supporting partners XSCALAR, Dalet, AWS, Arista, Glue MPS, Brightcove, Futuri and ROKU participated in the annual ABU Digital Broadcasting Symposium, Royale Chulan KL. The team camped out to set up while celebrating Nazrun's birthday. Over three (3) days, IPSB shared knowledge, did demos and attracted a great crowd during the symposium. As this was the first time we hosted our own booth, IPSB would like to express our gratitude to the partners who supported us and customers who visited us.
Held at MATRADE Exhibition and Convention Centre on 25th June,2019
Our annual AWS CNY Dinner at Toh Yuen, Hilton PJ
A Decade of IPSB
Royale Chulan Cherating for Integriti Padu's 10th year anniversary and Family Day 
7 – 8 Nov 2018, CREaTE Melaka – Mardhiah as speaker
Annually, Management team will meet up offsite to plan for next year's goals and strategy.
Integriti Padu Celebrates 10th Year anniversary and Raya Open House @ Sime Darby Convention Center 
Integriti Padu 10th Anniversary and Buka Puasa with family at Chiang Mai Restaurant, Sg Buloh. We started in 2008, a decade later, we reach 10 years and this is all thanks to the support of our family.
Dinner with Netapp at Saujana and AWS at Toh Yuen. Thank you for having Integriti Padu team as part of the festivities.
Integriti Padu Family Day at Swiss Garden Beach Resort Damai Laut, Perak
Integriti Padu was honoured to be chosen as  the local partner for DELL EMC at ABU Digital Broadcasting Symposium 2017, Royale Chulan Kuala Lumpur
Integriti Padu Feasta Buka Puasa with Partners and Customers at Dolly Dim Sum