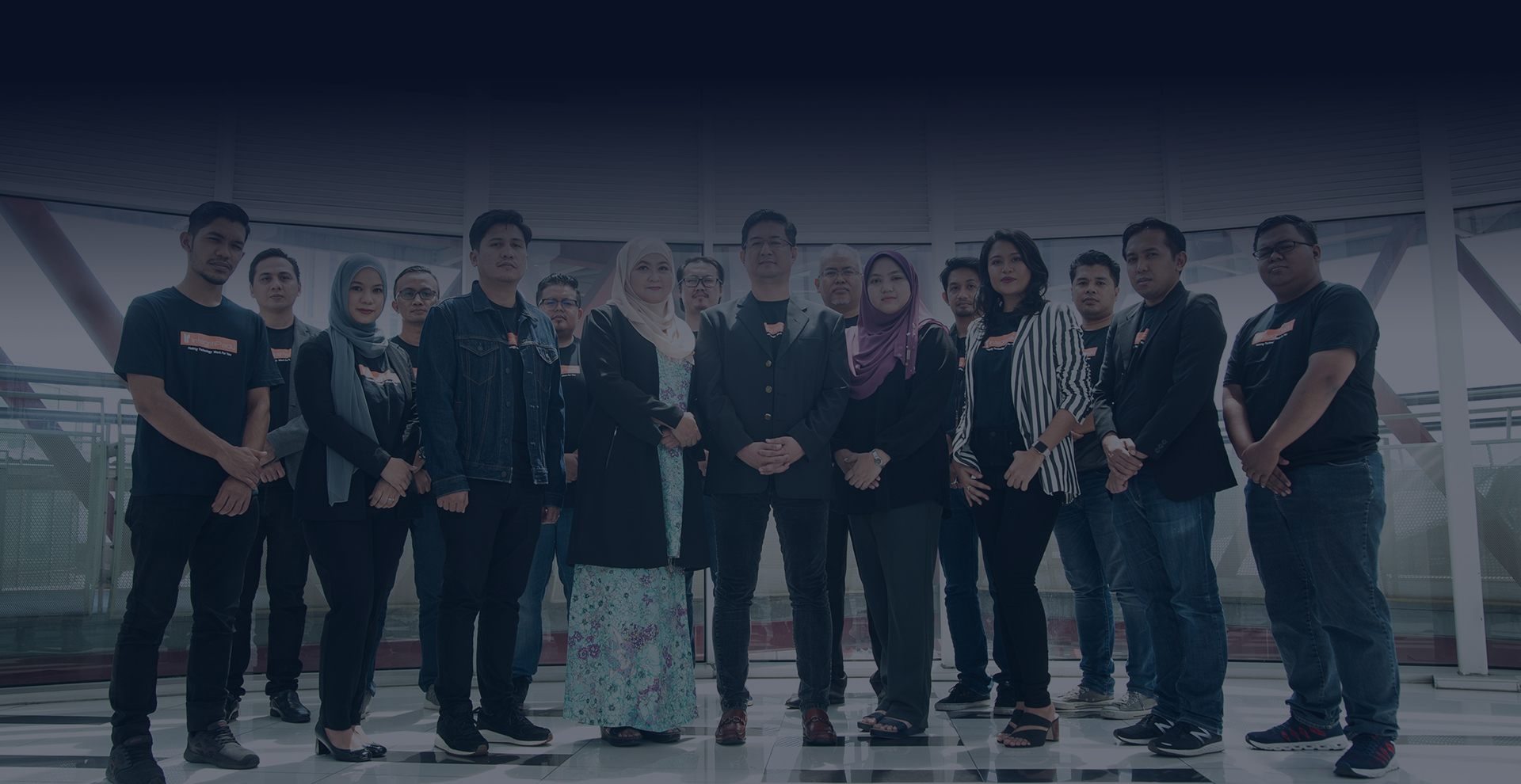 Since 2008, IPSB Technology (formerly known as Integriti Padu Sdn Bhd) formed by technology professionals with an international standard has been providing remarkable and solution-oriented services to the industry. Leveraging on more than 200 years of combined staff experiences and exceptional skills guided by the best practices in the industry, IPSB's vision is to be the leading global solutions provider by combining skills and technology for a sustainable future.
Our client's trust to IPSB is strengthened by confidence acquired through strategic partnerships with Local Technology ICT companies and Multinational Corporations.
VISION
TO BE A GLOBAL LEADING TECHNOLOGY SOLUTIONS PROVIDER FOR A SUSTAINABLE FUTURE
MISSION
WORKING TOGETHER WITH OUR CLIENTS TO CREATE THE FUTURE GROWTH THROUGH NEW TECHNOLOGIES
IPSB VALUES:
These values are reinforced all throughout our organization
Integrity
A fundamental value that our company not only believe, but is a core to how we operate. By instilling integrity in our daily tasks and decision making, we take responsibility in our actions towards our clients, company and the community. This inevitably enables us to have the best relationships with our partners and clients
People
Our core asset is our human capital, by putting our people first, we invest in excellence and ongoing improvements to ensure that IPSB is able to deliver the equilibrium between customer's need and prevailing technology.
Sustainability
IPSB started local, now we are a global company focusing on improving client's business functions to build and create sustainable value for their stakeholders. The integration of social and environment sustainability into our business operations has been proven to benefit us as as well. Through efficient operations that streamline effort and conserve resources, we saw an enhanced employee productivity while managing to reduce cost.
Believe
We believe that in order to share the spirit of loyalty with clients and partners throughout our value innovated offerings, we turn your trust to confidence in our services. It is important that you believe in what we do, how we do it and where we are going.