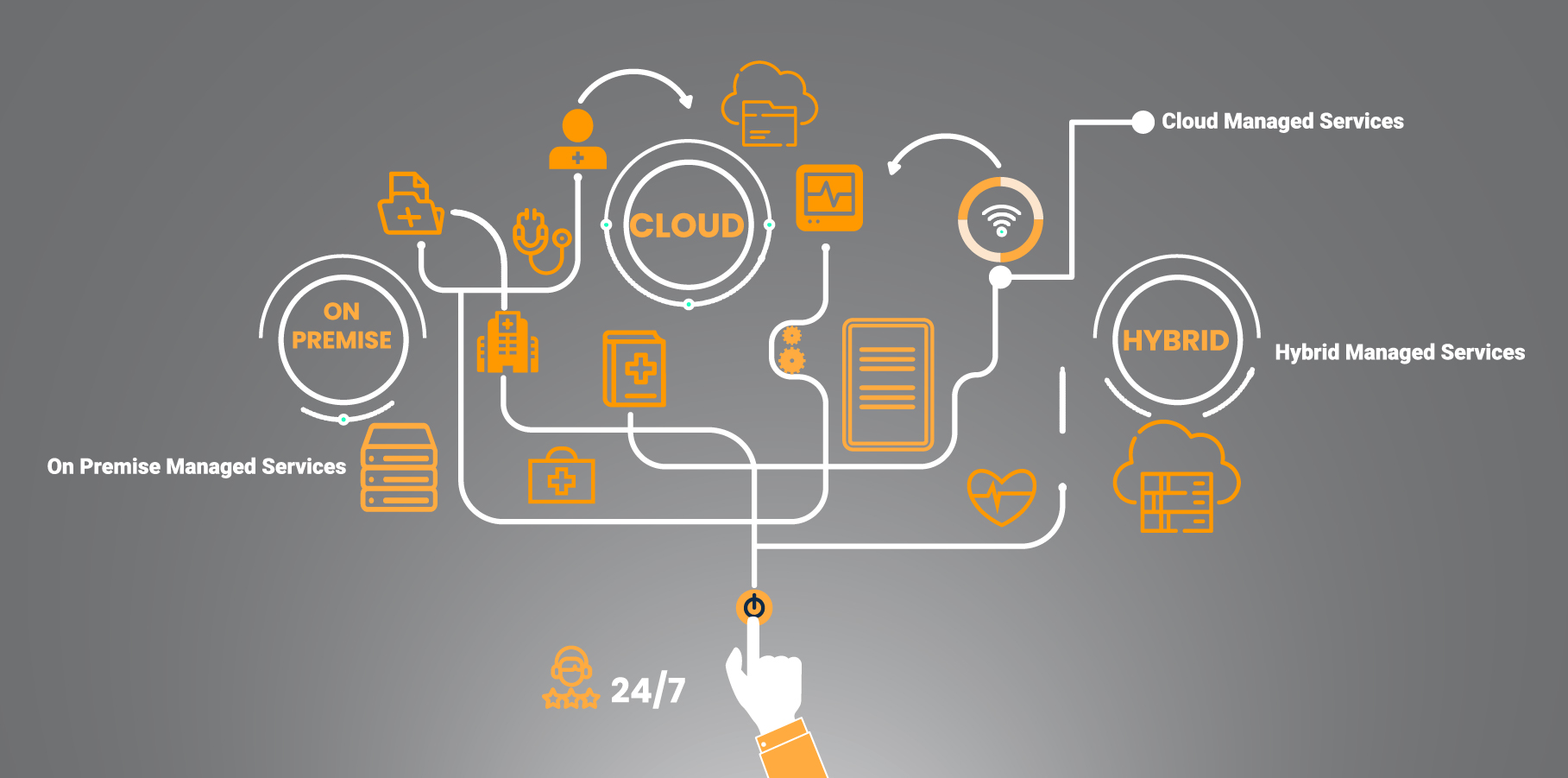 As the effects of COVID-19 spread across the entire world, the primary focus for Healthcare is Digital Transformation. This is the positive impact of technology in Healthcare. Streamlining physicians' work, optimizing systems, improving patient outcomes, reducing human error and lowering costs through amazing web and mobile experiences are just a few concrete examples of Digital Transformation.
The kind of customers who love our work is the ones who would like to emerge the technology and believe that is worth investing and getting the infrastructure ready. Plus, adapting to the digital era requires a shift towards a flexible and risk-taking mindset. It means letting go of outdated business processes and trusting a new process that will yield big results. 
Our Managed Services is about building Big Data Infrastructure to Digital Transformation. Our services allow you to have a full capacity of Digital Asset Management that provides a managed structure of your system. Healthcare organizations should deploy on Big Data Infrastructure to provide better patient outcomes, save on costs and build efficiency across all departments. 
As an industry expert we offer customizable, intelligence Big Data Infrastructure and Digital Transformation you can think of as your preferred partner for your digital transformation, from your legacy system to the platforms of the future.