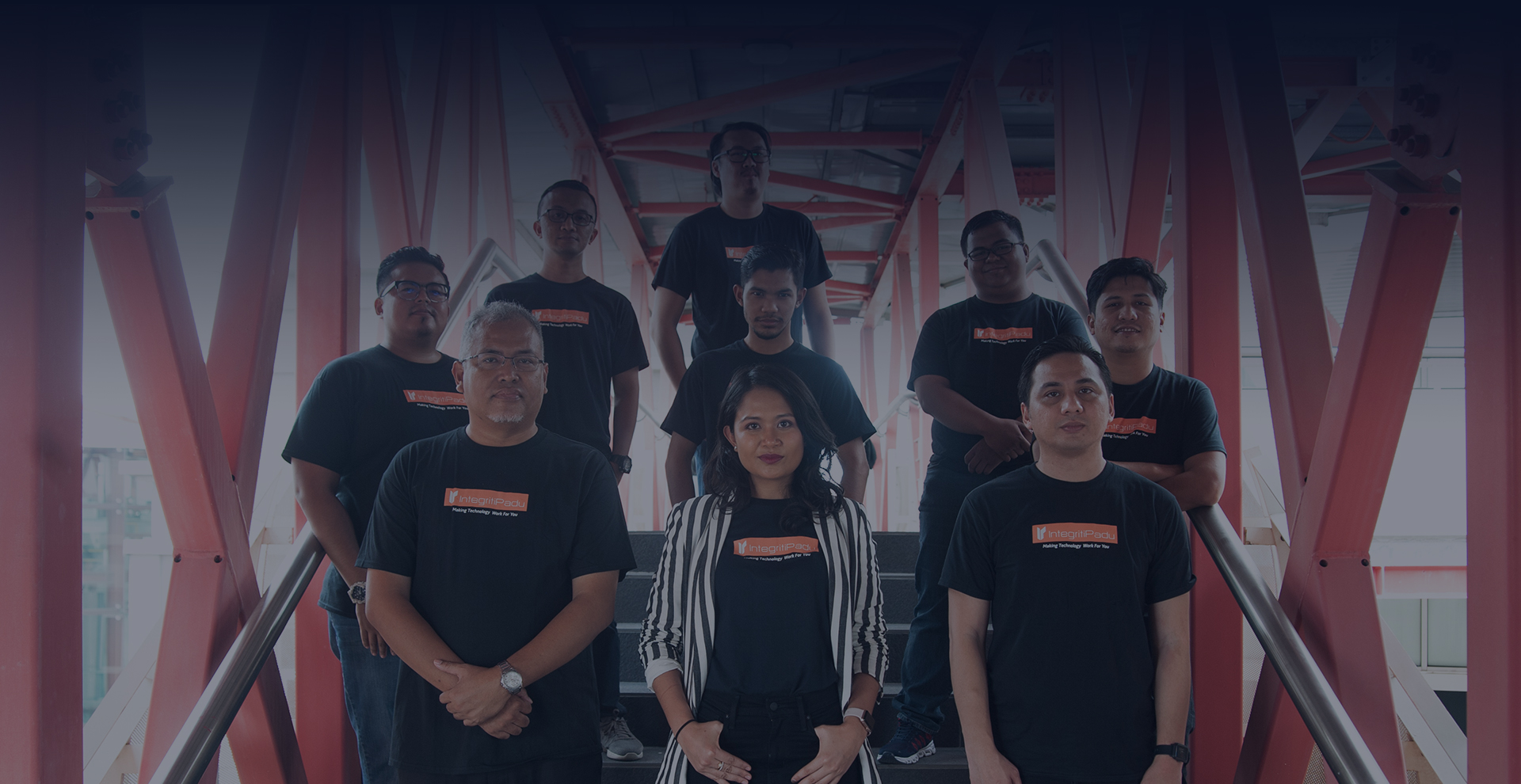 Enterprise Storage Archiving System (ESAS)
ESAS offer flexible, pay-as-you-go pricing and scalability provision for unlimited growth. It has the ability to increase and decrease storage capacity on demand. Our well-established, market-leading service has more than 10 years of market growth. ESAS is a combination of simplicity in deployment and management with enterprise-grade protection and security to help customers eliminate silos and consolidate their workloads. ESAS is designed specifically for next-generation apps that demand massive unstructured data storage capacity with scale of economics.
ESAS managed services include :
Primary data storage
Near-line storage
Collaboration
File sharing
Archiving
Backup and disaster recovery
Paired with cost effective and industrialized SaaS centralised storage solution ESAS ; it is a perfect fit for high performance workload, media digitisation, content migration and data orchestrator. With ESAS, we've managed petabytes of data daily for our customers from oil and gas, genomic study institution, library to media & entertainment customers.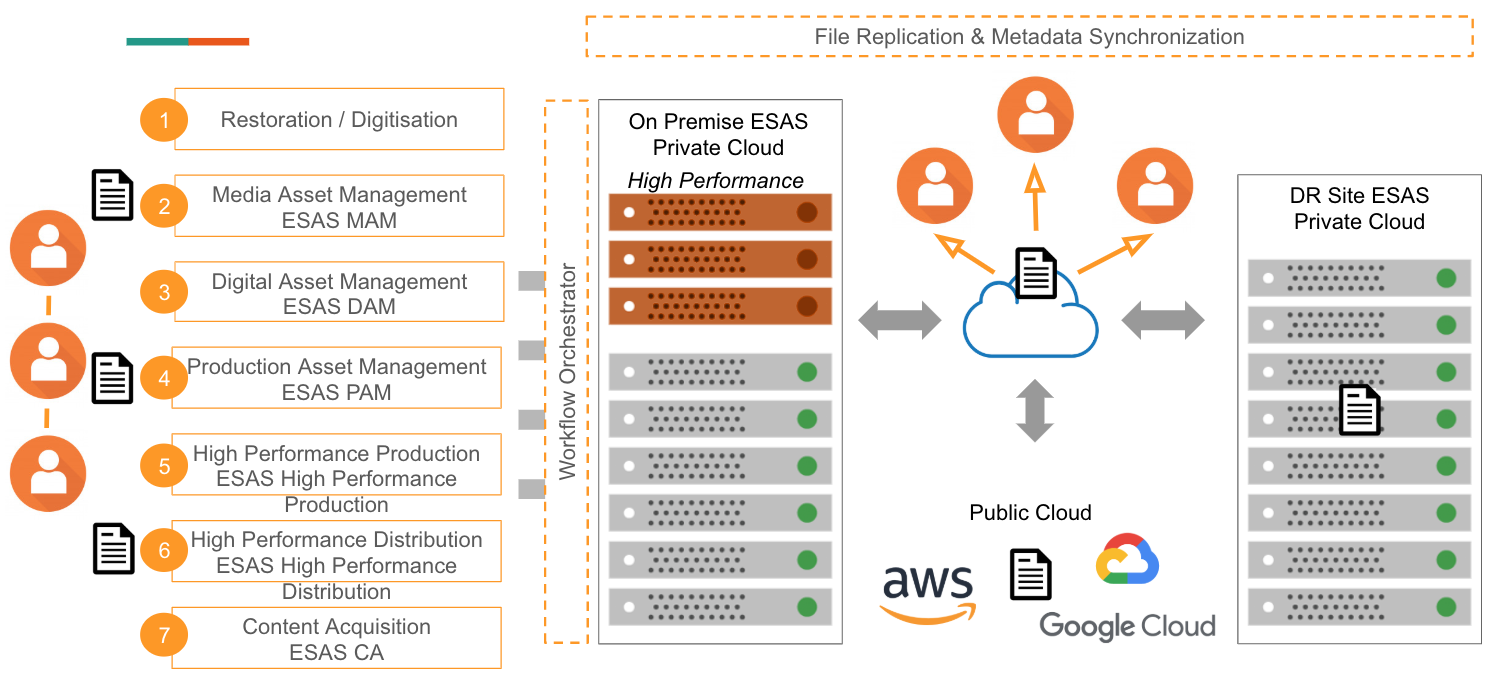 Data Lifecycle Orchestrator (DaLO)
IPSB Data Lifecycle Orchestrator (DaLO) is a complete end-to-end solution for solving complex data integration problems. Daily operations are more effective by orchestrating the key elements, technical processes and manual tasks of filing, collaborative production stage and publishing workflows.Existing applications and systems are transformed into a unified platform. The DaLO allow users to:
Share data between systems
Trigger timely actions
Report upon completion
Using designer tool to design workflows and customization, DaLO allows a smarter work environment with an automated technical process that alert users when they need to take action. Another feature is the ability to spot and respond to potential issues with real time monitoring. Users will have full visibility into file workflows and user activity, fixe issues by drilling right down to the specific asset, system, workflow or data involved. Essentially, IPSB DaLO will ease the management and ensure data integration is optimized without compromising the integrity and value of the data.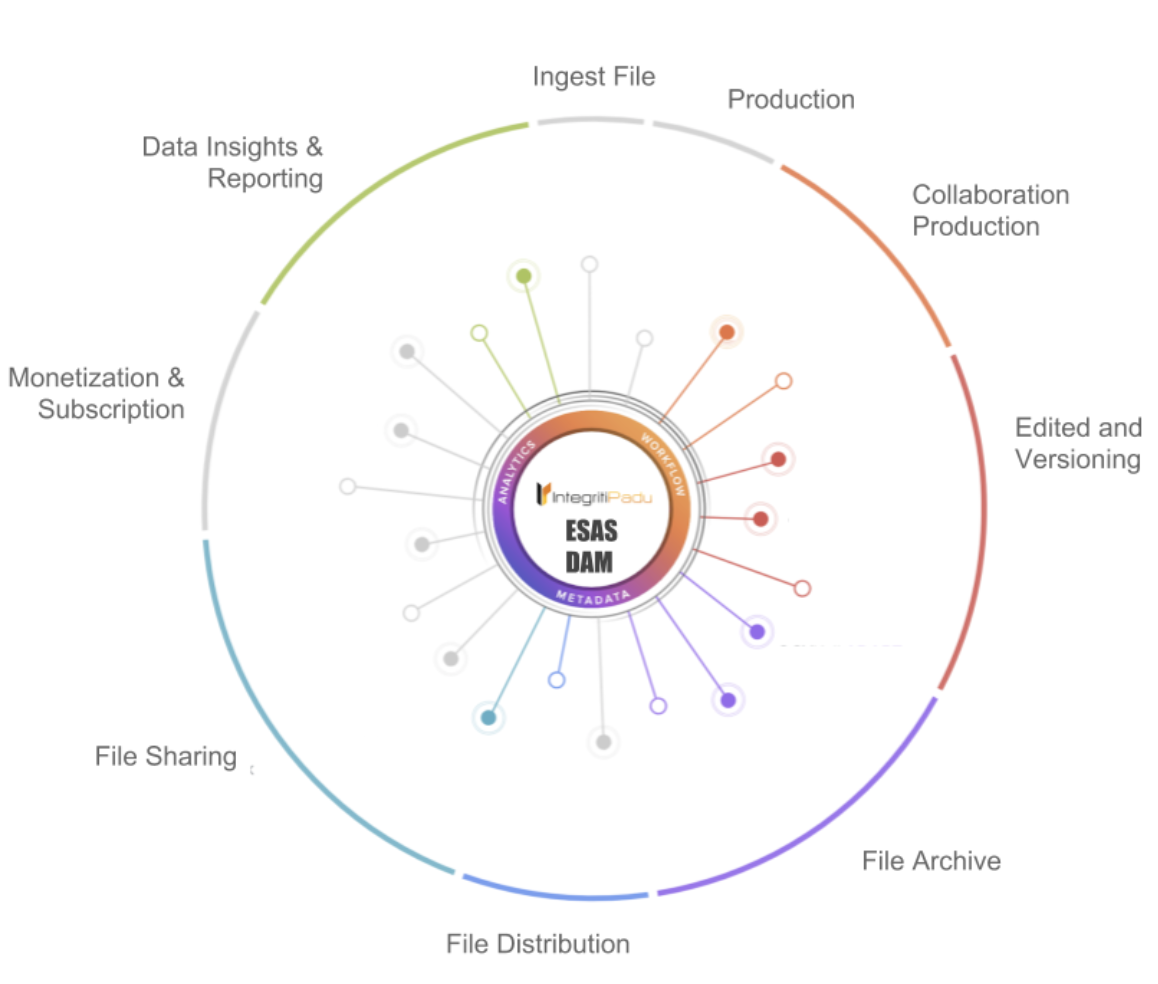 IPSB Digital Media Delivery Platform
IPSB's Digital Delivery Platform mission is to power any digital experience. From consulting to engineering to strategizing for the future, we can help make the most of customer's investment through leveraging video/audio to teach, learn, communicate, collaborate, and entertain.
Why choose IPSB Digital Delivery Platform:
Diverse experience - Our market leading video/audio platform and player, alongside a wide array of solutions for on demand and live streaming are deployed internationally across a variety of industries including broadcasters, multinational corporations and the public sector.
Unparalleled flexibility, modularity, extensibility, and ease of integration
Built on top of hundreds of open APIs for video ingestion, transcoding, metadata management, distribution, publishing, engagement, monetization, and analytics.
From ingest to delivery - our best-of-breed OTT applications and ready module end-to-end integration are delivered faster
Easy to use extensible and multi-tenancy platform - deliver quality video anywhere, anytime
Optimized insights - learn everything about your audience and their watch pattern. This allows for content optimizations and strategies to match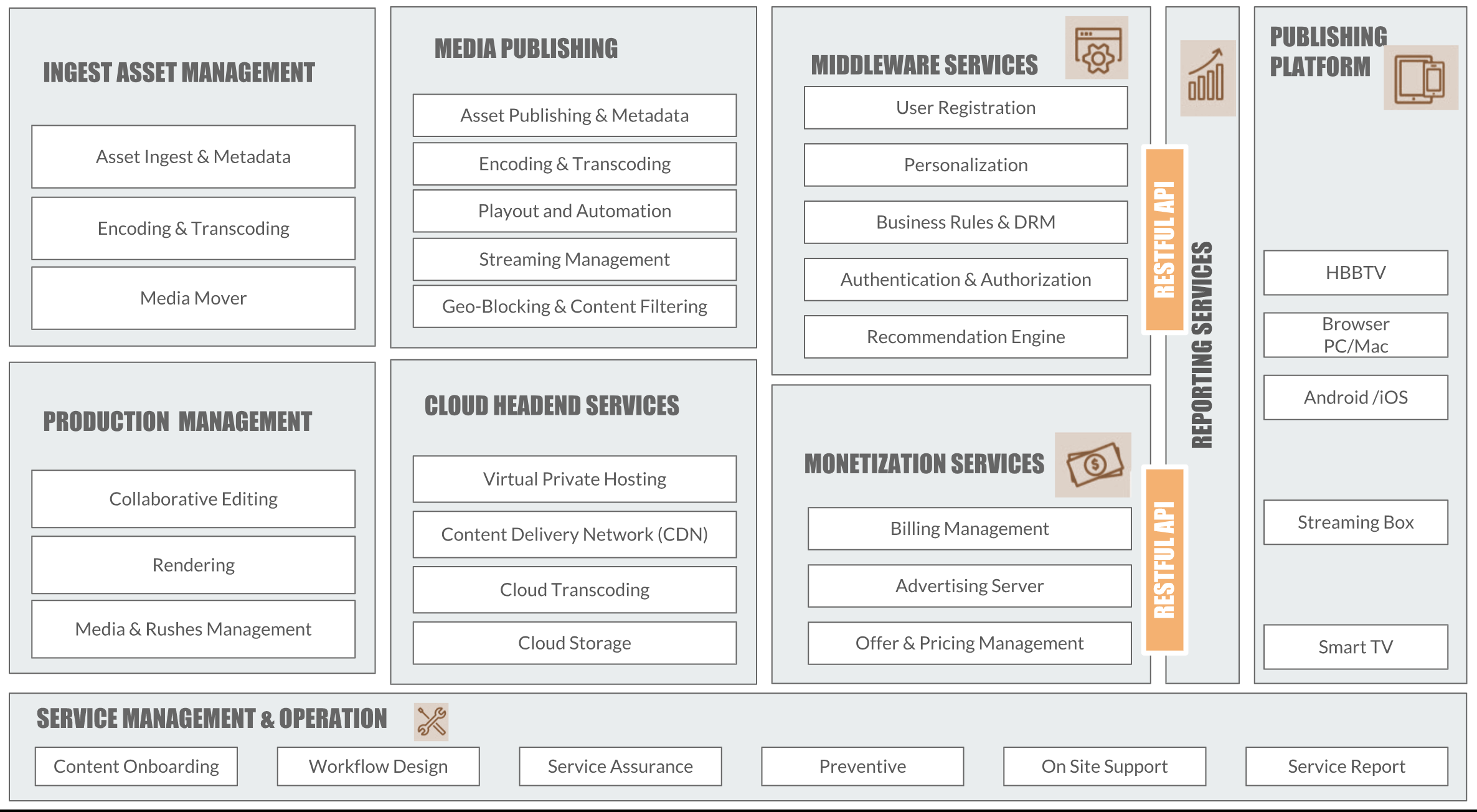 Enterprise Cloud Service Provider
IPSB offers network services, infrastructure, or business applications in the cloud. The cloud services are hosted in a data center than can be accessed by companies or individuals using your choice of public or private network connectivity. IPSB partners with AWS or Google to provide a rapid access to flexible and low cost IT resources.
Software as a Service (SaaS)
Platform as a Service (PaaS)
Infrastructure as a Service (IaaS).
This service allows for provision of the exact type and size of computing resources needed without the large upfront cost of purchasing and managing hardware. Resources are accessible when you need, as much as you need and only pay for what is used.
IPSB Elastic Compute
Ready your data center to handle any workload IPSB Elastic Compute servers combine a highly scalable architecture and optimum balance of compute and memory to maximize performance across the widest range of applications. Powered up with the latest Intel CPUs to achieve result with low latency.
IPSB Elastic Compute:
Creates an agile, future-ready data center with flexible, easily expandable compute, networking and storage
Scalable - Any change in requirements or spikes in popularity can be enabled and only pay for the resources used
Low investment cost- the pay per use model eliminates the need to invest in expensive IT infrastructures or large networking team
Quick and Precise - our servers modular portfolio allows you to precisely tailor, quickly deploy and easily manage infrastructure while lowering operating costs while providing a scalable computing capacity in the cloud.
Resources includes CPU cores, memory and storage capacity, and bandwidth
Network & Security
IPSB focuses on building business resilience from the inside out. We are continuously innovating to provide the next-generation network and security security services that can protect your entire value chain, end-to-end partnered with top brand network principles. Our four state-of-the-art network security across the region offer direct access to multidisciplinary collaboration and our broad range of strategic, transformational and operational network security capabilities. It's where we combine managed security services, market-leading advanced analytics, intelligent automation technologies and integrated services to help organizations.
IPSB Media Production
With today's converging media landscape, digital savvy entertainment fans and global reach, engagement needs an integrated approach to create and push impactful content, engage with every stakeholders and best exploit the opportunities of technological development. IPSB Media can provide support along the entire value chain of content related services, including digital solutions, media production as well as marketing and broadcast operations - always designing a solution that is appropriate to the unique nature of market driven needs.
This specialist unit synergises competencies and drives innovation in traditional television production, delivers growth in new digital properties, creates new content formats, new distribution models and partnerships, revolutionises advertising solutions as well as leverages existing social platforms to increase audiences and revenue streams.
Uniting all digital, production and service related initiatives, the IPSB Media unit utilises the strengths and synergies across the group to deliver innovative, effective and integrated solutions to our clients.