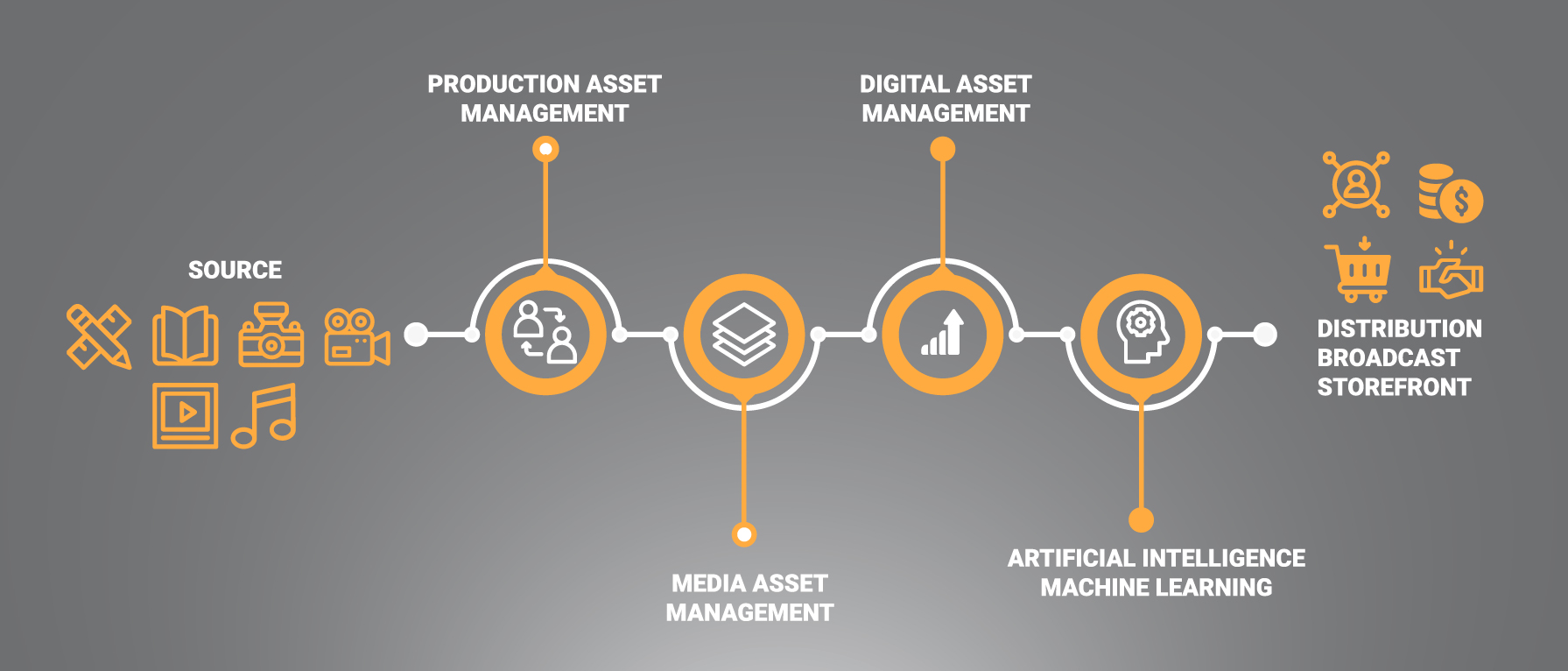 IPSB Data Lifecycle Orchestrator (DaLO) is a platform that unifies the content chain by managing assets, metadata, workflows, and processes across multiple and diverse production and distribution systems. Specially tailored for media workflows, this unique technology platform helps broadcasters and media professionals increase their productivity while providing operational and business visibility.
A central, unified multimedia content catalog manages rich media assets across the organization enabling seamless collaboration. Workflow specific, task-oriented tools have native access to this central catalogue, facilitating every aspect of content creation, management and distribution:
Tools to design, manage and share media and metadata
Tools to orchestrate the workflow, automate processes and human tasks
Integration tools to unify disparate components into a cohesive system
Business intelligence enables customizable reports for full visibility over the performance of your operations and systems.
The platform brings a number of important functional enhancements and major technology innovations that augment media operations and create new forward-thinking business models.
Artificial Intelligence (AI) across the workflow
Hybrid infrastructures with on-premise and cloud deployments.
If content is your company's lifeblood, we can enable you to optimise its life cycle across the most diverse linear, VoD, OTT or DTC channels and services, which you can proactively launch and manage. With DALO at the heart of your operations, the whole cross-platform content supply chain—from initial programme idea to publication and beyond—can be driven and monitored by end-to-end and granular rights management and insightful BI, strategically maximizing the value of your content while greatly reducing costs.
Combining global expertise and experience in the broadcasting business with local knowledge and presence together with our technology partners we create mission-critical value for our customers.
Data Lifecycle Orchestrator (DaLO)
Production Asset Management

Digital Asset Management

Media Asset Management

Artificial Intelligence & Machine Learning