IPSB's Digital Delivery Platform mission is to power any digital experience. From consulting to engineering to strategizing for the future, we can help make the most of customer's investment through leveraging video/audio to teach, learn, communicate, collaborate, and entertain.
Why choose IPSB Digital Delivery Platform:
Diverse experience - Our market leading video/audio platform and player, alongside a wide array of solutions for on demand and live streaming are deployed internationally across a variety of industries including broadcasters, multinational corporations and the public sector.

Unparalleled flexibility, modularity, extensibility, and ease of integration

Built on top of hundreds of open APIs for video ingestion, transcoding, metadata management, distribution, publishing, engagement, monetization, and analytics.

From ingest to delivery - our best-of-breed OTT applications and ready module end-to-end integration are delivered faster

Easy to use extensible and multi-tenancy platform - deliver quality video anywhere, anytime

Optimized insights - learn everything about your audience and their watch pattern. This allows for content optimizations and strategies to match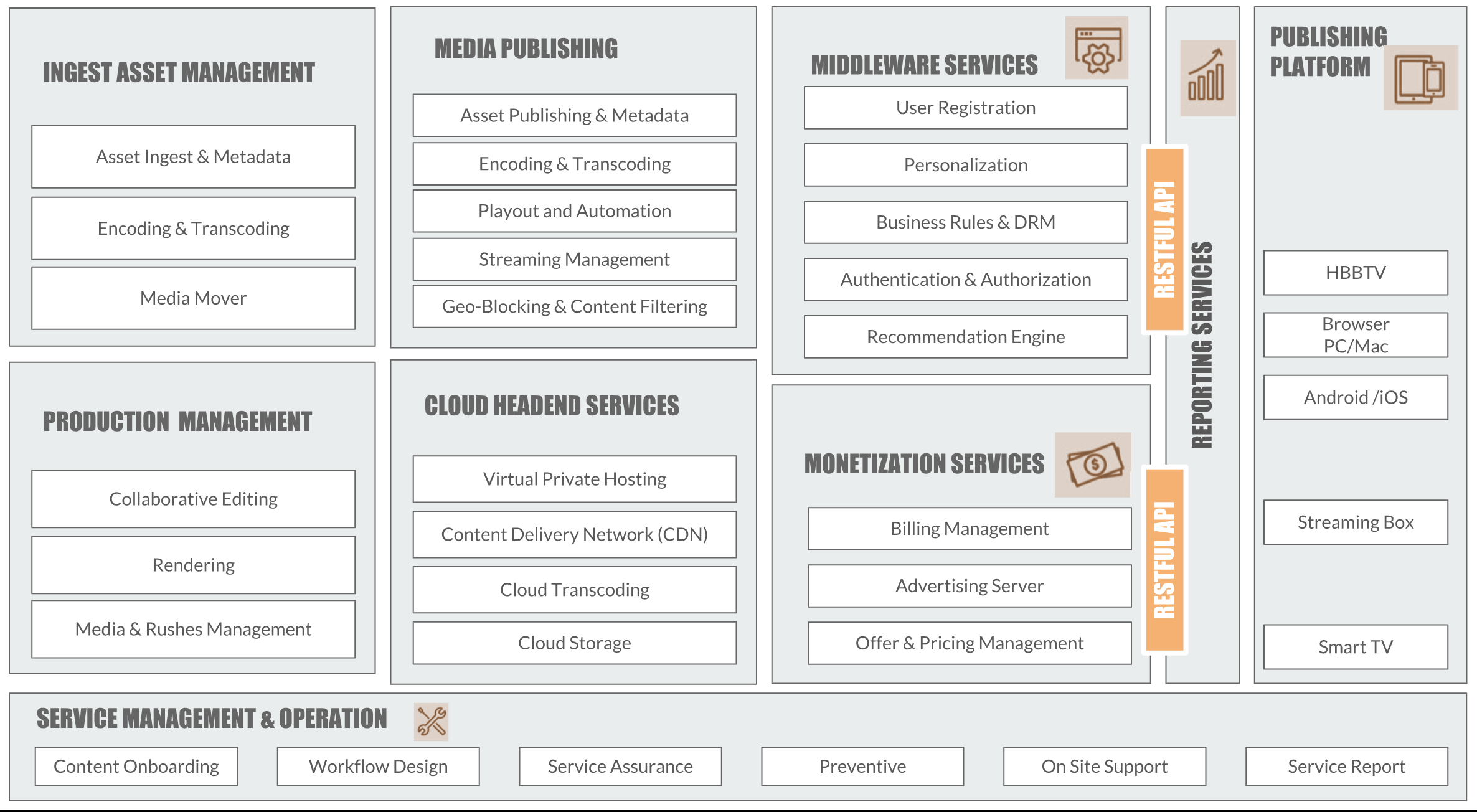 Content Delivery

Platform Delivery