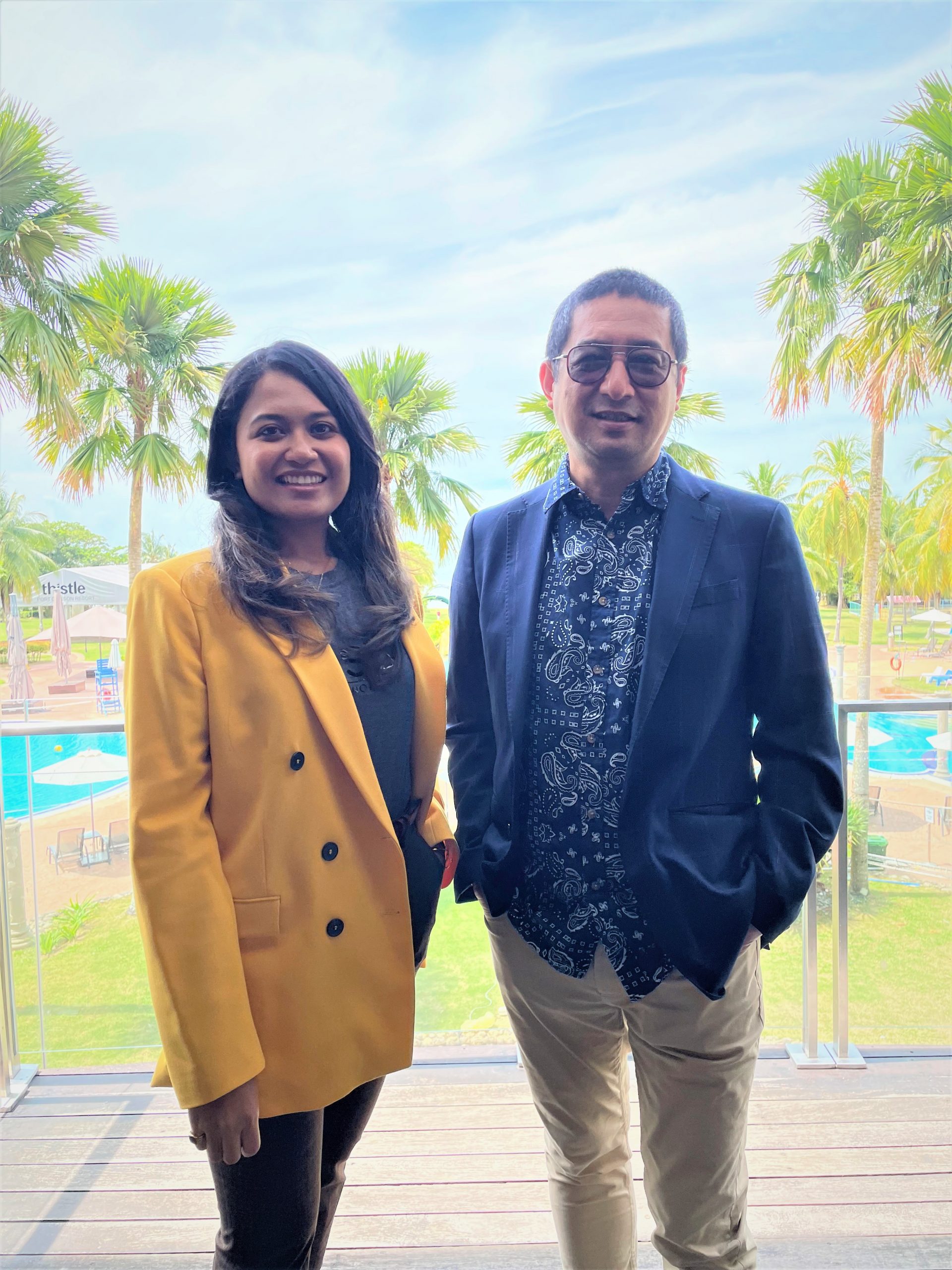 Thank you. 
We mean it. Thank you!
2021 has been a rollercoaster year, the continuing pandemic brought uncertainty, and emotions Mardhiah and I never imagined. We have experienced losing loved ones, seen industries fall on their feet, struggled with illness, loneliness, and burnout. On the brighter side, we also watched lives adapt into digital and saw how technology enabled us to move forward. We believe in The Greatest Planner of all and know there is always a silver lining. 
Despite all the challenges, Mardhiah and I just wanted to take a moment to let our customers and partners know how much YOU MEAN TO US, to IPSB. It is all thanks to the loyalty and trust that IPSB Technology is able to achieve the milestones you see here today.
Alhamdulillah, we at IPSB Technology called it our WOW year. The team grew, giving hope to talented individuals to make our team better and more effective. Along our journey, we also managed to meet new customers and expand our client list. Our track record can be seen through our success stories  not only featured on our partner platforms such as Amazon Web Services (AWS)'s global platform but also our own personal website. We hope that by sharing our stories, it will help educate and open up endless possibilities for our potential customers. In fact, it has been a blessed year for us.
This year we have achieved new heights. From our success in our implementation of the RTB.go Over the Top  platform, and the ASEAN Summit Brunei 2021 media site for our neighbours in Brunei, to our local successes in the RTM Radio Live Streaming projects that began in September and ended in October which covered almost the entire of the East and West Malaysian region and our first ever feature film, "Akil Balik" which premiered in November, we would not be where we are without the support of our dedicated team, partners and of course, customers.
2021 was also a year where IPSB Technology invested in cloud computing solutions research and development with a key focus on on-premise and hybrid cloud solutions with our key partners. Our focus on our Enterprise Storage Archiving System (ESAS) line of products allowed us to better develop and improve our services for our customers. Cloud computing has not only revolutionized how enterprises view and plan for their information technology utilization and budgeting needs, but the cloud is also becoming increasingly predominant  in our everyday lives through interactions with technology. At IPSB Technology, we realise this and we have tripled efforts specifically in this area.
Again,  we are most humbled and grateful for our partnerships with global organisations such as AWS, Axle.ai, IBM and the likes. We are also indebted to our ever patient and loyal customers. Thank you for playing such a huge part in this growth. We would not be half the company we are today without your trust and support. We look forward to more collaborations, partnerships and adventures together in the year 2022 and beyond. 
Here's to an amazing year ahead, together.
From the bottom of our hearts,
Sincerely,
Datuk Nasir Baki

Managing Director,

IPSB Technology

Mardhiah Nasir

Executive Director,

IPSB Technology