IPSB Technology and Amazon Web Services (AWS) Collaborate to Drive Remarkable Success for RTMKlik, RTM's Over-the-Top (OTT) Platform
Amazon Web Services, AWS has announced plans to launch an AWS infrastructure Region in Malaysia. As part of its commitment to the region, AWS is planning to invest RM25.5 billion in Malaysia by 2037. A video case study released on AWS Public Sector Channel showcases the success AWS has achieved in Malaysia for RTMKlik, made possible through the collaborative efforts of IPSB Technology and AWS since 2016. 
About RTMKlik
RTMKlik is the first national free-to-air (FTA) over-the-top (OTT) platform for all Malaysians. The Broadcast Operations led by RTM Director General Suhaimi Sulaiman and Ts. Putri Joliana, Deputy Director General, of RTM,  broadcasts RTM's live TV, radio, podcasts, and on-demand programs to more than 20 million Malaysians both in the country and abroad. The Media Technology Application Department (MTA) led by Ts Nurulhusna Mohamad Kasim works alongside IPSB Technology in designing the technical infrastructure of RTMKlik. Meanwhile, the Media Digital Interactive (MDI) team, led by Ts. Finlayson Anak Ludan does the programming of the VOD and the look and feel of RTMKlik. 
During the ABU Digital Broadcasting Symposium 2023 held at Royale Chulan KL, YB Tuan Ahmad Fahmi Bin Mohamed Fadzil, Malaysia's Minister of Communications and Digital, met with Hafiz Hassan (AWS) Suhaimi Sulaiman (RTM) Ts Putri Joliana (RTM) and Datuk Nasir Baki (IPSB) to briefly discuss the success of RTMKlik on AWS and other RTM projects such as the News Digital Archive (ADiB). On June 8, 2023, both RTMKlik and ADiB won two (2) awards in their respective categories at the Asia-Pacific Broadcasting+ Awards held in Singapore. Find RTM celebrating their wins here.
RTM worked with IPSB and AWS to improve the usability of RTMKlik, as well as increase the market penetration of its content.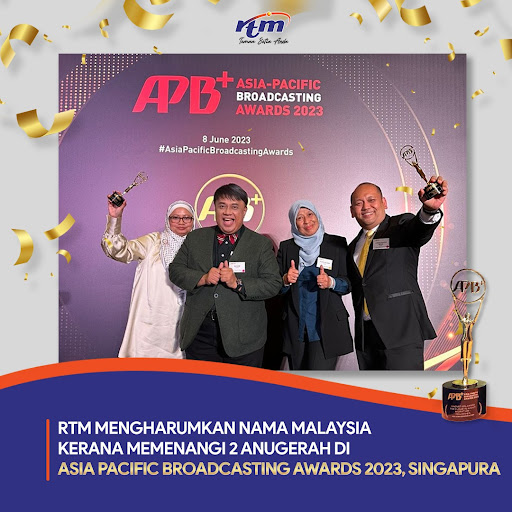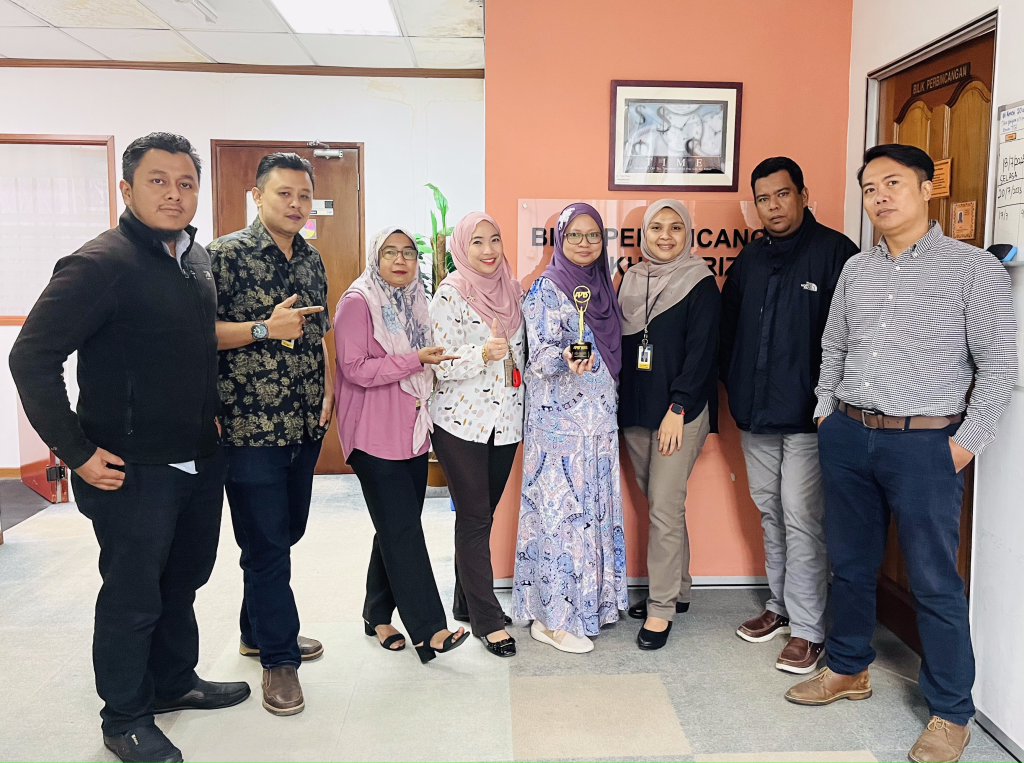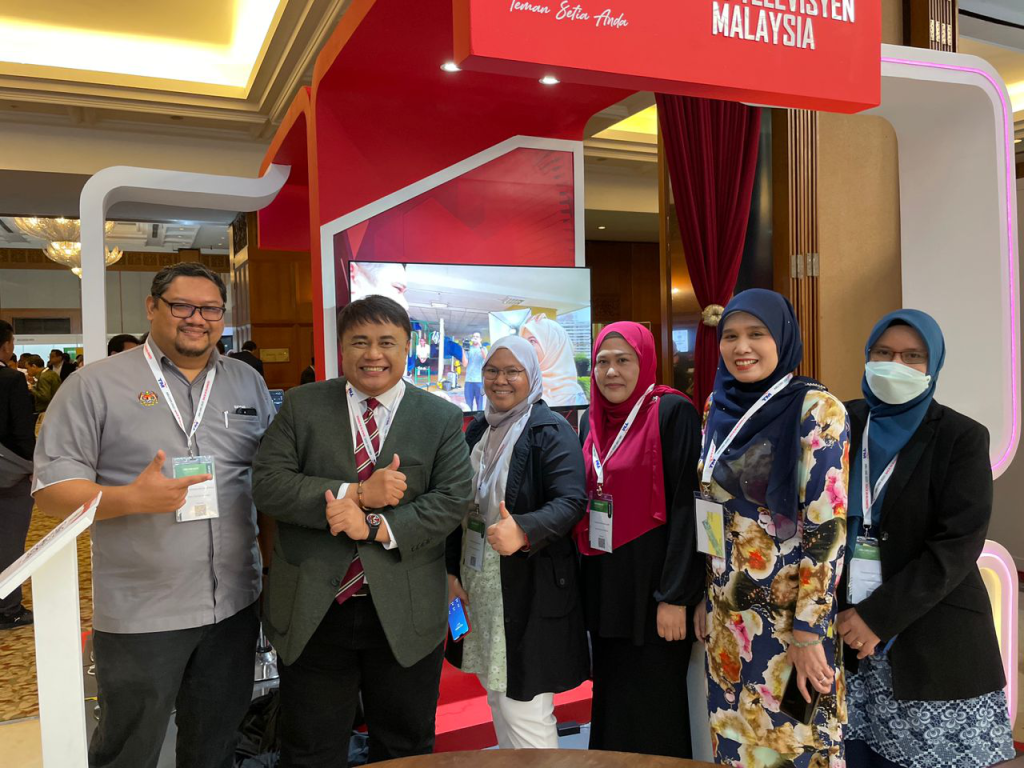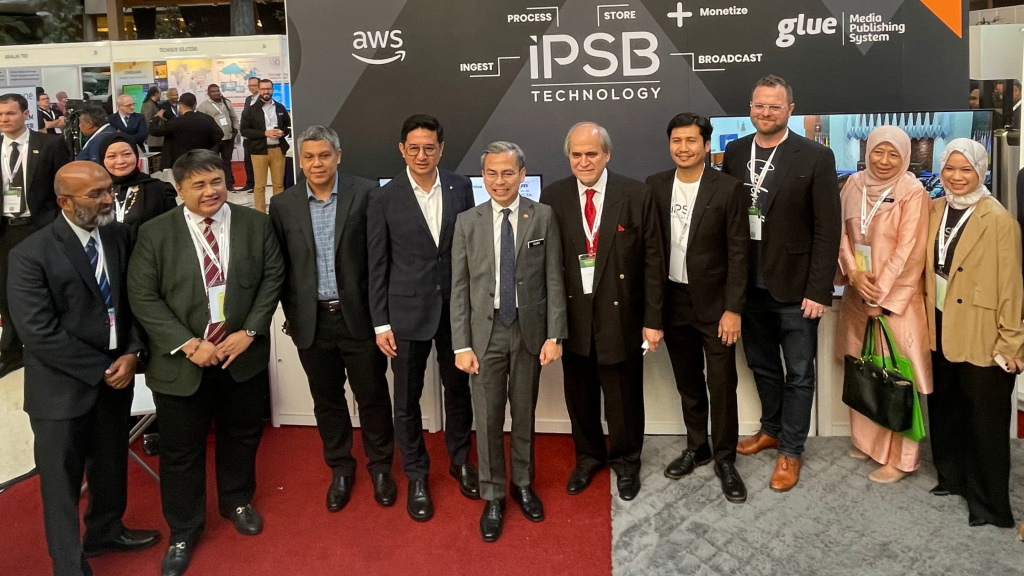 IPSB Technology Turn-Key Solutions with AWS
" The entertainment landscape is changing rapidly and OTT …The edge will come down to who can deliver the highest capacity, the lowest latency, and the seamless viewer experience .." 
Ts. Putri Joliana binti Yaacob, Deputy Director General Broadcasting Department, RTM
IPSB Technology, a leading provider of integrated solutions for big data infrastructure and digital media, has joined forces with Hafiz Hassan, Head of Government Industry, and Manan Mudzaffar Kasri, Account Director Public Sector, AWS to propel the success of RTMKlik. The video highlights the platform's seamless viewing experience and the transformative impact on efficiency and scalability facilitated by AWS's scalable infrastructure.
" .. on the technical front, we had capacity reliability issues, which impacted the viewing experience on RTMKlik. Also as a conventional broadcaster, we had a mix of modern and legacy systems for productions and streaming workflows, which were difficult to integrate ..  
Encik Ahmad Afandi bin Abu Hasim, Director Centre for Transmission and Multichannel Network Control Division, RTM
This robust solution is specifically designed to handle traffic spikes seamlessly, ensuring uninterrupted streaming without any lag or buffering issues. Furthermore, the implementation of this solution has resulted in substantial cost savings, enhancing the platform's efficiency.
" IPSB's Turnkey solution also allowed us to reduce the time to market for RTMKlik from 16 weeks to 8 weeks and with IPSB's 24/7 support, we can provide the ideal building experience on RTMKlik anytime and anywhere .."
Ts. Nurulhusna binti Mohamad Kasim, Head of Media Technology Application (MTA), RTM
AWS played a crucial role in enabling RTMKlik to excel in delivering high-traffic content through its OTT platform, with a remarkable 34 million views for the FIFA Qatar World Cup 2022. These achievements underscore the platform's popularity and the effectiveness of IPSB Technology's solutions.
" RTMKlik was initially implemented on another cloud provider, however, we had an issue with stability, and support. Meanwhile, AWS had vast experience with media and entertainment customers, so we learned that AWS could scale with our application infrastructure and add AWS instances powered by intel to support this surge and drive the best performance on the cloud.."
Pn Mardhiah Nasir, Executive Director, IPSB Technology
The collaborative partnership between IPSB Technology and AWS over the past decade has yielded remarkable results in Southeast Asia resulting in other AWS Case Studies published;  RTBGo, the OTT platform of Radio Televisyen Brunei, and MySUL by the Department of Statistics Malaysia (DOSM) which exemplify the ongoing success of this partnership. 
Check out our success story of how RTMKlik successfully streamed the FIFA Qatar World Cup 2022  here.
RTMKlik is poised to be the prominent national FTA OTT platform available at https://rtmklik.rtm.gov.my/ , viewed on Smart TV, and can be downloaded via Apple Store or Android.
Find out how IPSB Technology and AWS allowed acceleration of time-to-market of video streaming and mobile applications for Radio Television Brunei's RTB.go   here.
Read more on how IPSB Technology and Amazon Web Services (AWS) improve access and performance issues faced by DOSM  here.
Stay updated on our latest news and achievements by following us on  our instagram, Facebook and Linkedin pages.
You can visit AWS at their Facebook and Instagram pages.
Do you have any questions? Email us at sales@ipsb.com.my / info@ipsb.com.my