Kuala Lumpur, May 2022 – Being part of an Ecosystem that is constantly growing with new partnerships, this May, IPSB Technology Partner Focus will be featuring  our  Over the Top (OTT) Online Video & Audio Platform as well as aforementioned partnerships with Qumulo in collaboration with Hewlett Packard Enterprise (HPE)  and AWS . We will be covering our very own OTT online video audio platform solution and its applications in multiple industries.  
Over the Top – IPSB's Online Video & Platform 
IPSB OTT is a turnkey solution to manage your video and audio contents from Ingest → Process →  Store →  Broadcast + Monetize. IPSB offers Managed Services with flexible customization, advanced security features, which also include tools to ease integration with existing workflows. We also  deliver media content to very high traffic live and on-demand applications for radio, television and digital broadcasters. OTT allows video hosting, interactivity, or new ways to monetize your video content. Our end to end managed services OTT platform is powerful and flexible enough to handle your business needs.
QUMULO 
Founded in 2012, Qumulo is a distributed scale-out file system vendor that has been shipping its Qumulo Core file system platform since 2015.  Its founders recognized that traditional scale-out and scale-up storage solutions were unsuited for today's data volume, file types, applications, and distributed workloads. Its primary market adoption has been in North America, where clients tend to be in the Media & Entertainment, Healthcare and Public sectors. Over the past 12 months, Qumulo continued international expansion to the APAC region with partnerships with IPSB Technology in collaboration with Hewlett Packard Enterprise (HPE); hired several new executives in support of growth initiatives; launched a native, managed Azure service; offered support for AWS Outposts and introduced an all-NVMe appliance based on HPE servers. Qumulo is also featured in IDC MarketScape: Worldwide Distributed Scale-Out File System 2022 Vendor Assessment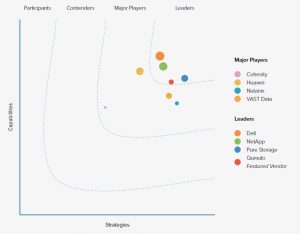 Read more on IDC MarketScape: Worldwide Distributed Scale-Out File System 2022 Vendor Assessment with Qumulo here.
About AWS
Amazon Web Services (AWS) aligns the most purpose-built media and entertainment capabilities of any cloud against five solution areas to help customers transform the industry:. The five solutions offered range from Content Production; Media Supply Chain and Archive; Broadcast; Direct-to-Consumer and Streaming; and Data Science and Analytics. With AWS, selecting the right tools and partners for workloads are made more convenient. Its end goal is to accelerate production launches and achieving faster time to value. 
IPSB relies on Amazon Web Services (AWS) to deploy our OTT Online Video & Audio Solution. It uses Amazon EC2 instances, Amazon S3 to store video content, Amazon CloudFront to minimize latency, and AWS Elemental Live for live video transcoding and packaging  to quickly deploy OTT solutions. 
Netflix is amongst many of the customers that have benefited from the AWS solutions and workflows . The Online Video & Audio platform is the world's leading internet television network. It has more than 200 million members in more than 190 countries enjoying 125 million hours of TV shows and movies each day. Netflix uses AWS for nearly all its computing and storage needs, including databases, analytics, recommendation engines, video transcoding, and more. It has hundreds of functions that in total use more than 100,000 server instances on AWS.  
Read More on Success Story: IPSB Accelerates Time-To-Market Of Streaming Video And Mobile Applications For Radio Television Brunei here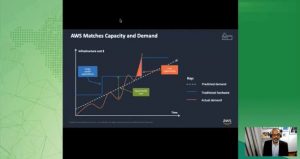 Watch Recap of AWS Session 7: Broadcasting on the Cloud – Evolving Workflows  here.
For more information on IPSB Technology, visit our website here or follow us on instagram, Facebook and LinkedIn