BRUNEI DARUSSALAM, 1 September 2021 –  RTB.go has shown much success in the past 2 years reaching 201,737 users on both web and mobile as of August 2021 which is almost 50% of Brunei's 442,291 population. Today, users are able to view the upgrades on the web and beginning 10 October 2021, the same features will be reflected on both mobile and app for easier convenience and access.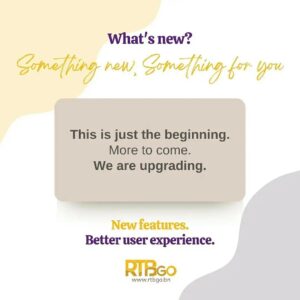 The Over-The-Top (OTT) platform was first introduced to the public on 1 September 2019 allowing access to almost 3000 content at the touch of a finger. This includes multiple tv and radio channels, VOD for exclusive news like Covid announcements, education programmes and various entertainment materials. With the development and implementation of its RTB.go version 2.0, Bruneians are able to use the RTB.go platform with ease allowing for an even more user friendly  and enjoyable experience. 
IPSB Technology, alongside Premier Partners, Amazon Web Services and Boomlabs have been actively offering complementary RTB.go OTT and digital media solutions. This dynamic partnership has contributed to an accelerated digital transformation, and an out of the box method when delivering customer's requirements. 
Stay tuned for the new launch in October by going to their website at https://www.rtbgo.bn/ or following RTB's social media pages instagram, Facebook and Twitter. For more information on the updates, click here
For more information on IPSB Technology, visit our website here or follow us on instagram, Facebook and LinkedIn