On the 9th of July 2021, IPSB Technology and Triton Digital, an audio publishing and advertising agency, in collaboration with Institut Penyiaran dan Penerangan Tun Abdul Razak (IPPTAR), organised an online workshop via Zoom for the RTM workforce on the power of podcast titled "The Ultimate Audio on Demand (Podcast)". The 2021 CME programme was moderated by IPSB Technology's very own, Ms. Mardhiah Nasir, and joined by Mr. Aditya Summanwar, Director, Market Development, Triton Digital, Mr. Simon Lee, APAC Client Success and Market Operations Director, Triton Digital and Mr. Hasan Sastra, APAC Solutions Specialist, Triton Digital.
With over 1.5 billion listeners worldwide, podcasts are fast becoming one of the fastest growing media segments in the world. Podcasts are gaining in popularity due to its portable nature. It is a preferred and interminable source of entertainment with its easy accessibility on smartphones, smart speakers, and other gadgets at any given point of time during commutes or even while multitasking.
During the workshop, our honoured speakers touched on several subjects related to podcasts. They spoke about its processes and its future in the broadcasting industry.
We received many burning questions with regards to the podcasting platform from our participants. The following are some questions that were posed during the two hour session.
Question from Ms. Syahidah Salim, " How do we attract audiences to listen to our podcasts?"
Answer from Ms. Mardhiah Nasir, "If the audience is anywhere and everywhere, the first question we must ask is 'What is important?' It is important to make the content available on the platform that the audience is using. This is because everyone uses digital devices so determining the platform is crucial.  Second is to market the podcast. Invest in digital marketing. Digital marketing has its own strategy that will help to promote your podcast. With a marketing strategy we must ask ourselves 'How to make the viral content beneficial to our own content'"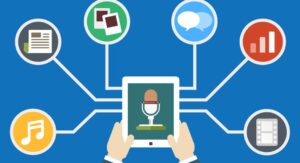 Question from Muhammad Syafiq b. Abd Ghani, "What are the criteria of an effective podcast?"
Answer from Mr. Aditya Summanwar, "A key one is the relevance to the audience you're trying to address. You should know who you're making the podcast for and what they want. For example, as a mass broadcaster, you would want to create content that addresses the mass public.
Secondly, the quality of production. The quality of content and creation is important. Where the creator has created the time to add a bed of sound effect, this would help attract the listeners and audiences.
The third and most important in the success of your podcast is the frequency. You should follow the schedule that you have allocated for your podcast. If it is on a particular day at a particular time, it should be aired then so that people know that it is there. Podcasts usually reach target audiences through word of mouth. The first five who listen to your podcast in the first week will tell five others and that is how your audience will grow. A consistent and true podcast can go far.
And finally, is distribution. With regards to a free to consume platforms, Submit RSS to as many platforms of your choice such as Spotify, Google and Apple."
Answer from Ms. Mardhiah Nasir, "From a broadcaster's perspective, automation is also key. Through automation, most criteria such as frequency and consistency, is usually met."
Question from Phirose Sanjay "Can podcast be implemented in the PDPR learning technique?"
Answer from Ms. Mardhiah Nasir, " I highly encourage the use of podcast in PDPR in areas, especially, with low internet connectivity or none at all. I've tried to meet with the Ministry with regards to this. Subjects such as Bahasa Malaysia and history would be most suitable for this method of learning. For example, we conducted a demo session with Ai FM for a mandarin language class and found that learning through podcasts was very effective. This proves, if done through podcasts, this method of learning could help solve the problem that the ministry is facing when it comes to PDPR. Like what Aditya mentioned, podcasts can be downloaded offline, so this will solve the problem of internet connectivity when it comes to e-learning."
Question from Asri Ishak, "Which would be better? For RTM to use its own platform like RTMKlik or would it be better to broadcast on ready to use platforms such as Spotify and others?"
Answer from Mr. Simon Lee, "We have the capability to distribute your podcasts on multiple platforms. Publishing on your own website with a custom player helps in building your brand and audience. It also helps to make your shows available on other platforms and track the number of downloads you are receiving there"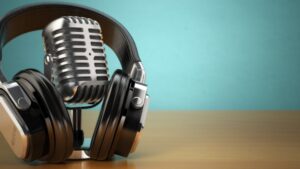 Question from Zairul, "With the emergence of Twitter spaces and Clubhouse, how can podcasts survive and what is the way-forward for this platform?"
Answer by Ms. Mardhiah Nasir, "Clubhouse is an audio digital platform that facilitates two way communication. So here we see a way for audiences to communicate their point of views and ideas without having to share their identities. There are many other platforms just like this that puts emphasis on audio rather than video. Audio platforms in the future will become more and more important. The key difference between the two types of audio platforms, is that podcasts allow for playback and is on demand compared to live sessions that are available on applications such as Clubhouse. This on-demand feature will allow audiences to download and listen to the sessions on their own time and at their leisure. A majority of the broadcasters on applications like Clubhouse will usually download their content and republish them on their own podcast channels. This crucial function will allow podcasts, or what we refer to as the ultimate on demand audio broadcasting platform to grow in the future."
Do visit IPSB Technology LinkedIn Page , Facebook or Instagram for more story and highlights