KUALA LUMPUR, 8 February 2022 – Grabyo has partnered with IPSB Technology, a leading provider of sustainable solutions globally, to deliver our cutting-edge cloud-based production technology to broadcasters across Malaysia.
This partnership combines IPSB Technology's expertise in commercial growth of cloud and hybrid infrastructure services with Grabyo's cloud-native video production platform, offering broadcasters, media publishers and rights holders a simple way to implement and adopt cloud-based workflows for video production as the world looks toward a more sustainable future. 
IPSB Technology's vision is to be the leading global solutions provider to combine innovation, skills and technology for a more sustainable future. This mission is complimented by Grabyo, who aims to democratize video production by providing a scalable and collaborative future-proof platform for video production in the cloud. 
Grabyo's platform allows broadcasters and rights holders' production teams to work remotely from anywhere, using just a laptop and internet connection. This can enable hybrid, or fully remote workflows to produce and deliver live and real-time video flexibly and at scale, allowing broadcasters to distribute to all channels on OTT, TV and social media simultaneously. 
The new relationship between Grabyo and IPSB Technology will help to remove the need to deliver live video from fixed locations, as the production infrastructure will be hosted entirely in the cloud. Building a distributed production, with team members collaborating from various locations, greatly reduces the travel needed for crew, but also talent, and also helps to mitigate the covid-constrained access to the production studio. Anyone can contribute from anywhere in the world, without the need to be on-site, reducing the carbon footprint of each production. 
This partnership comes at a time when broadcasters, media publishers, corporate, government and entertainment production teams look to streamline their workflows to keep up with consumer demands. Clients in these sectors now recognise they must focus on building sophisticated multi-channelled strategies to reach consumers across the platforms they want. Grabyo's end-to-end platform for live broadcasting and clipping will allow production teams in Malaysia to deliver content across all their channels in real-time, simplifying their multi-platform strategy.
"Our clients in Malaysia are looking for new ways to move towards a more sustainable way of working and by partnering with Grabyo we are able to deliver them a product that is at the cutting edge of this," comments Ms Mardhiah Nasir, Executive Director, IPSB Technology "Grabyo's cloud-based solutions allow production teams to dramatically enhance workflows, content innovation and reduce their carbon footprint.  This is something we are extremely excited to deliver in 2022 and beyond."
"Demand for Grabyo and the solutions we offer continues to grow at pace and the most exciting aspect of our partnership with ISPB Technology is the potential it has to revolutionize video production workflows for partners in Malaysia", adds Elliot Renton, EVP and Head of APAC at Grabyo. "We have already supported many major media organizations in adopting and building successful cloud production workflows across the region and with the support and local knowledge of IPSB we will be able to drive more sustainable and future-proofed solutions for broadcasters and media publishers in the country."
About Grabyo
Grabyo is a browser-based live video production suite integrated with popular social media platforms such as Facebook, YouTube, Instagram, Snapchat, Twitter and Periscope. The cloud-based technology is used by sports federations and media companies to produce professional-quality live streams and video clips for digital audiences.The company produces and distributes live shows (such as sports or music events) and video clips (such as pre-match warm-ups, behind-the-scene activities and instant highlights). For example, Grabyo's technology was used by Eurosport to publish over 9,000 social video clips during the winter Olympics
For more information on IPSB Technology, visit our website here or follow us on instagram, Facebook and LinkedIn        
---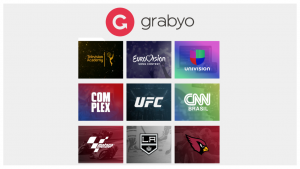 Perkongsian Perniagaan antara Grabyo dan IPSB Technology Bertujuan Mempercepatkan Pengeluaran Produksi Berasaskan Awan di Malaysia
KUALA LUMPUR, 8 Februari 2022 – Grabyo telah bekerjasama dengan IPSB Technology, penyedia terkemuka bagi penyelesaian mampan di peringkat global, untuk menyampaikan teknologi pengeluaran berasaskan awan termaju kepada penyiar di seluruh Malaysia.
Perkongsian ini menggabungkan kepakaran IPSB Technology dalam pertumbuhan komersial perkhidmatan infrastruktur awan dan hibrid dengan platform pengeluaran video asli awan Grabyo, menawarkan penyiar, penerbit media dan pemegang hak cara mudah untuk melaksanakan dan menerima pakai aliran kerja berasaskan awan untuk pengeluaran video memandangkan dunia kelihatan ke arah masa depan yang lebih mampan.
Visi IPSB Technology adalah untuk menjadi penyedia penyelesaian global yang terkemuka untuk menggabungkan inovasi, kemahiran dan teknologi untuk masa depan yang lebih mampan. Misi ini dipuji oleh Grabyo, yang bertujuan untuk mendemokrasikan pengeluaran video dengan menyediakan platform kalis masa hadapan yang boleh skala dan kolaboratif untuk pengeluaran video dalam awan.
Platform Grabyo membolehkan penyiar dan pasukan penerbitan pemegang hak bekerja dari jauh dari mana-mana sahaja, hanya menggunakan komputer riba dan sambungan internet. Ini boleh membolehkan aliran kerja hibrid atau jauh sepenuhnya untuk menghasilkan dan menyampaikan video langsung dan masa nyata secara fleksibel dan pada skala, membolehkan penyiar mengedarkan ke semua saluran di OTT, TV dan media sosial secara serentak.
Hubungan baharu antara Grabyo dan IPSB Technology akan membantu mengurangkan keperluan untuk menghantar video langsung dari lokasi tetap, kerana infrastruktur pengeluaran akan dihoskan sepenuhnya dalam awan. selain dari itu, peembinaan produksi yang diedarkan, melalui kerjasama ahli pasukan produksi dari pelbagai lokasi, sangat mengurangkan perjalanan yang diperlukan untuk kru, tetapi juga bakat, dan juga membantu mengurangkan kekangan akses yang diakibatkan oleh wabak covid ke studio produksi. Sesiapa sahaja boleh menyumbang dari mana-mana sahaja di dunia, tanpa perlu berada di tapak, mengurangkan jejak karbon setiap pengeluaran.
Perkongsian ini datang pada masa apabila penyiar, penerbit media, korporat, kerajaan dan pasukan penerbitan hiburan berusaha untuk menyelaraskan aliran kerja mereka untuk memenuhi permintaan pengguna. Pelanggan dalam sektor ini kini menyedari bahawa mereka mesti menumpukan pada membina strategi berbilang saluran yang canggih untuk menjangkau pengguna merentasi platform yang mereka inginkan. Platform hujung ke hujung Grabyo untuk penyiaran langsung dan keratan akan membolehkan pasukan produksi di Malaysia menyampaikan kandungan merentas semua saluran mereka dalam masa nyata, memudahkan strategi berbilang platform mereka.
"Pelanggan kami di Malaysia sedang mencari cara baharu untuk bergerak ke arah cara kerja yang lebih mampan dan dengan bekerjasama dengan Grabyo kami dapat menyampaikan kepada mereka produk yang paling canggih," kata Puan Mardhiah Nasir, Pengarah Eksekutif, IPSB Technology. "Penyelesaian berasaskan awan Grabyo membolehkan pasukan pengeluaran produksi meningkatkan aliran kerja, inovasi kandungan dan mengurangkan jejak karbon mereka secara mendadak. Ini adalah sesuatu yang kami sangat teruja untuk menyampaikannya pada 2022 dan seterusnya."
"Permintaan untuk Grabyo dan penyelesaian yang kami tawarkan terus berkembang dengan pantas dan aspek yang paling menarik dalam perkongsian kami dengan IPSB Technology ialah potensi yang dimilikinya untuk merevolusikan aliran kerja pengeluaran video untuk rakan kongsi di Malaysia", tambah Elliot Renton, EVP dan Ketua APAC di Grabyo. "Kami telah pun menyokong banyak organisasi media utama dalam mengguna pakai dan membina aliran kerja pengeluaran awan yang berjaya di seluruh rantau dan dengan sokongan serta pengetahuan tempatan IPSB kami akan dapat memacu penyelesaian yang lebih mampan dan kalis masa hadapan untuk penyiar dan penerbit media di negara ini. ."
Mengenai Grabyo
Grabyo  ialah suite pengeluaran video langsung berasaskan pelayar yang disepadukan dengan platform media sosial popular seperti Facebook, YouTube, Instagram, Snapchat, Twitter dan Periscope. Teknologi berasaskan awan digunakan oleh persekutuan sukan dan syarikat media untuk menghasilkan strim langsung dan klip video berkualiti profesional untuk khalayak digital. Syarikat itu menghasilkan dan mengedarkan rancangan langsung (seperti acara sukan atau muzik) dan klip video (seperti pra- memanaskan badan padan, aktiviti di belakang tabir dan sorotan segera). Sebagai contoh, teknologi Grabyo telah digunakan oleh Eurosport untuk menerbitkan lebih 9,000 klip video sosial semasa Sukan Olimpik musim sejuk
Untuk keterangan lanjut tentang IPSB Tecnology, layari laman sosial kmai di instagram, Facebook dan LinkedIn